The main narrative from our recent research into the experiences of disabled people in London of the COVID-19 pandemic is not that the pandemic has often made disabled people more disabled. 
It has made society more disabling.  
However, findings also show an opportunity to learn from their experiences in creating a more inclusive society than the one we found ourselves in before the pandemic hit. One of the main problems we identified during our research is that people with disabilities are often consulted after the fact and, consequently, have to grapple with changes in services not designed with them in mind.
While in our work we always seek to enable people with a disability to find better workarounds and solutions, our primary focus is on enabling the '(dis/en) able(r)': Those who are in key positions in society to make services more accessible for everyone.
In order to develop sustainable solutions that work for everyone we need to be able to reflect and map both challenges and new ideas. We took a first step in creating two canvases and a Miro-board (click on Miro board to open it) designed to reflect on the insights from stories and solutions from older and disabled customers.
In developing these we were inspired by the RSA who developed a Future Change Framework (www.thersa.org/approach/future-change-framework) to help organisations reflect on how to respond to crisis in a way that can drive positive change. We have build on this framework so that, as part of these reflections, we can ensure such changes are positive for all and help us develop a more inclusive society.     
Did you find them useful?
Let us know at @RIDC_UK #Postcards or email us at research@ridc.ok.uk.
Canvas One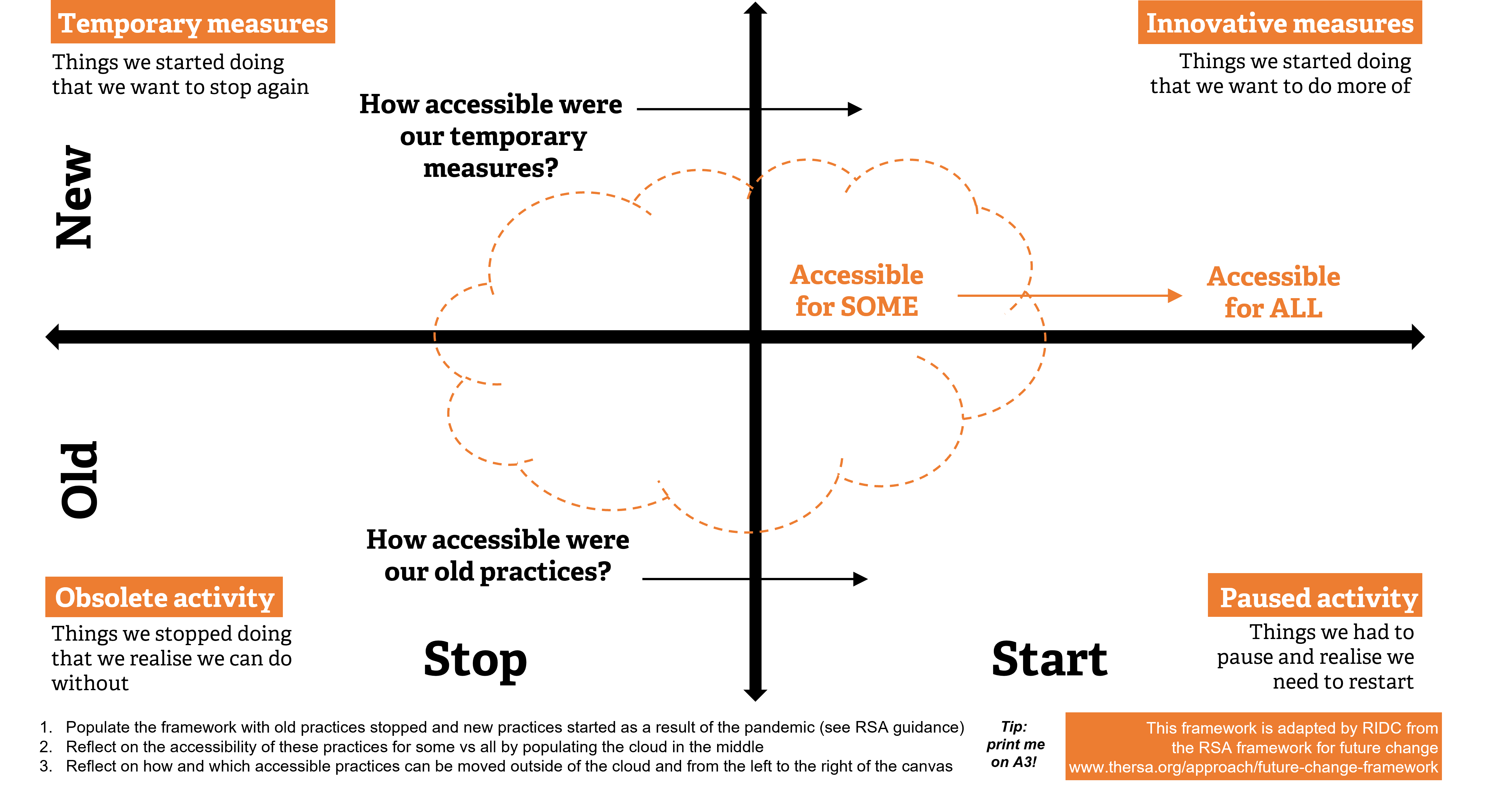 Canvas Two